Before throwing the frankenstein switch on the controller last night, I shut down Windows manually first to see if that would have any effect on saving the mastering data. Nope. Lost mastering on all axes. Also got the runtime counter error again: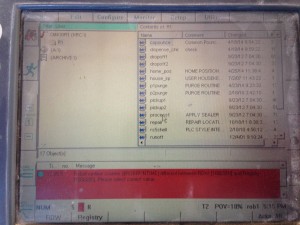 5 – Robot runtime counter ($ROBRUNTIME) different between RDW (1088910) and Registry (1086895). Please select correct value.
I picked RDW …. <shrug>. Everything I read says that once you've mastered it to go to Setup -> Master -> Save current data but "Save current data" just isn't there. Can't find anything even related in the menus. Maybe time for another phone call.